What are Revenue Generating Activities:
Several of you are struggling with generating revenue in your business and consistently asking what should I do first  I find myself frequently sharing strategies in the Profit Producers group on how to generate revenue.  Recently I shared 5 very specific things to do in business get the money rolling in.  
Developing new products in your business.
The first thing you should start working on is developing products in your business. These products are created with little labor as possible. Several entrepreneurs start their business as a service based business and grow into a more lifestyle business where we minimize the hours invested in our business on a daily basis.  Monthly membership programs are great examples of low labor products.
Making phones calls for discovery sessions.
You make more money when you pick up the phone, have you heard that saying? As you're building your tribe and they are still getting to know you, it requires a phone call to close the deal.  Having an appointment setting system in place where you're tracking people interacting with you in groups, social media, and offline to get them on the phone.
Hosting webinars to generate leads and sales.
As new entrepreneurs, it's often difficult to get on larger stages when you're first beginning your journey.  I truly believe that you can build your tribe using online platforms, webinars to be specific.  This is how collectively gather people that are interested in your message.
Following up with low hanging fruit. (people that have expressed interest in working with you.
Have a tried and true process in place to follow up with people who have mentioned that they want to work with you.  Often we forget to circle back around to those individuals and leave money on the table.
Introducing yourself to people online/offline to develop relationships and invite them into sales conversations.
Develop a process that you can take online relationships offline. This would consist of telephone conversations and face-to-face meetings.  Business building is still all about relationships which are created when you have a conversation with someone.
Take a peek at a video training that I did in the Profit Producers group at http://bit.ly/2qYhM8m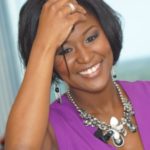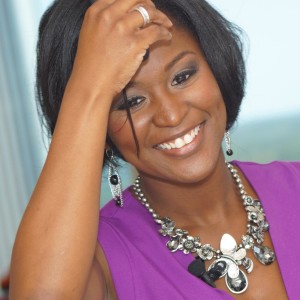 © 2017 by DeKesha C. Williams.  All Rights Reserved. DeKesha C. Williams, MBA, Virtual COO and Business Strategist, is the founder of the
Vizions Consulting
, 
The 
LaunchandLearn Radio Show and 
American Express Open Forum 
Business Advisor, focuses on the growth of small businesses. We help 
small business owners
 who struggle with generating leads and prospects to create an automated profit producing machines so that they can make more money with less effort. Join us for the 21 Day Revenue Challenge to eliminate the leaks in your profit buckets and stop leaving revenue on the table.  Register
here
.