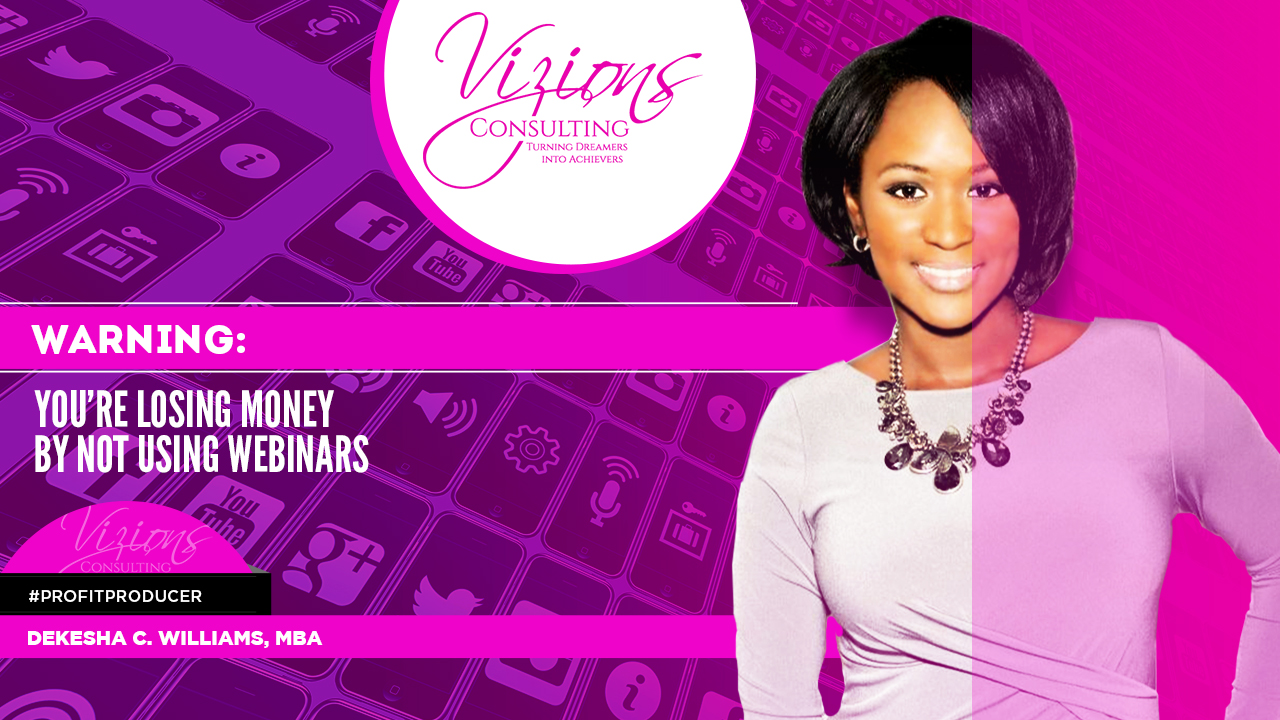 FB Live and Periscope are taking over the web.  Everyone from business owners and randoms are using FB Live to talk about everything from baseball games to what they are eating for dinner. Livestreams are an awesome way to get the message to the masses and a great way to get a quick message out to your audience.  I'm still committed to hosting webinars in my business as it creates a learning environment for a specific audience based on individuals who have raised their hands.
Here are the 3 top reasons that you should host a webinar every month:
1. Ability To Sell To A Specific Audience
Most business owners who are struggling to grow their business or scale their business is due to revenue streams.  Webinars allow your organization to create a new revenue stream by offering your products in an online atmosphere with little to no effort.  Ok, well there is some legwork that goes into the webinar, but you can generate some pretty generous $$ from one webinar per month.  When launching a new product, this strategy can immediately generate sales when you position yourself correctly.  We make life and business so much harder than it should be by overcomplicating a simplistic process.  Listen, when you truly have a solution that is validated and works, then your audience is just waiting for you.
2. Lead Generation Tool –
This platform makes for a great lead generation tool.  It allows you to collect data from leads and prospects that are sincerely interested in your area of expertise.  If done correctly, you should have collected names, emails and phone numbers that allow you to market to your registrants.  The strategy is to make your webinar, so juicy (content rich, of course)  that they are overly excited to give any information that you request.  Think about how many webinars that you've signed up for in the past 30 days on a topic that hits an area of opportunity in your business?  Exactly!!  And now how many emails are you receiving from the host?  So stop procrastinating and start producing.
3. Developing Evergreen Content
People ask me all the time why do you love webinars so much?  Because once I record them it's automated and I can run the campaign consistently until I create a new funnel or sequence.  It's called evergreen revenue campaign because you can ultimately generate revenue on automation.
Stop being afraid of getting behind the camera and stop allowing that to be the excuse as to why you haven't launched your first webinar.  I've seen several campaigns where the teacher never shows their face during the training.  My personality just refuses to hide behind slides, but that's just me! LOL!!! So when is your first webinar?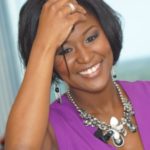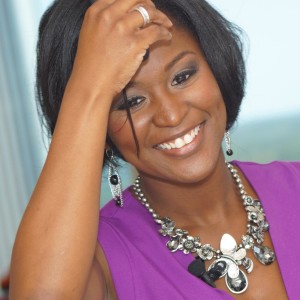 © 2017 by DeKesha C. Williams.  All Rights Reserved. DeKesha C. Williams, MBA, Virtual COO and Business Strategist, is the founder of the Vizions Consulting, The LaunchandLearn Radio Show and American Express Open Forum Business Advisor, focuses on the growth of small businesses. We help small business owners who struggle with generating leads and prospects to create an automated profit producing machines so that they can make more money with less effort. Using this checklist allowed me stop free-styling or shooting from the hip on my webinar and actually provide organized content that my audience could consume. Click here for your FREE copy http://ow.ly/J3Ij30alvif