To Periscope or Not To Periscope, That is The Question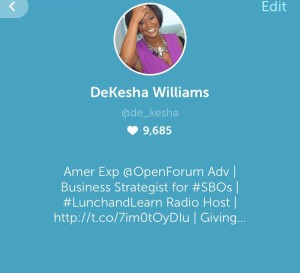 So Periscope is the hottest new broadcasting platform hitting the social media scene, and everyone one wants to know should I join.  Well, I've decided to share my insight on the Periscope platform.  I'm not saying that you should run and jump on each new platform that's released but to "Be strategic in everything that you do. – DeKesha C. Williams, MBA"
I recommend that if you're not on Periscope that you definitely should peep your head in and see what the fuss is all about. There are 3 main reasons that this platform hit the scene and took off.  Check out the benefits below.
Instant Audience – Periscope notifies you when your connections are live for the first time or when someone you're following is live.  I mean that's just as instant as receiving a text message notification.  You couldn't ask for a better system than an instant notification on my cellular device.  Granted you can mute notifications but most users want to be in the know.
Interactive Platform –  This app allows you to instantly (with a few seconds delay) recognize your viewers and offer a shout out.  I like to do a "roll call" shout out to my viewers. Everyone likes to get recognized and instant gratification of being recognized by the speaker of the hour.  Can you say "Oh yea!"
Immediate Viral Capabilities – The share capabilities are endless.  When you ask your viewers to share this allows you the opportunity to tap into the audience of your viewers.  Let's talk about "going viral!"  Now you have the chance to gain instant new followers based on the audience of your current viewers.  They can share on Twitter, their followers and so on.
So is this a great way to build your audience, "Hell Yea!"  Seriously, there is one downside to the app.  It's open to the freaking public, and no has to sign up to join your pericope.  For me, this is a problem.  My old boss used to say "Never bring me a problem without a possible solution."  So here you go:
Possible solution: Offer a gift on your periscope that viewers have to register to attend.  Invite them to an upcoming event whether live or virtual that allows them to register to attend. Now you placed a list building/action item that is also rewarding the to you.
So stop sitting around thinking about what I should do to grow my business and start making moves.  The only way to build an audience is to get out there and SPEAK.  So join me on Periscope and let me know that you're in the building, and I can't wait to shout you out!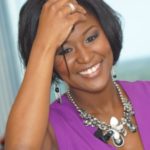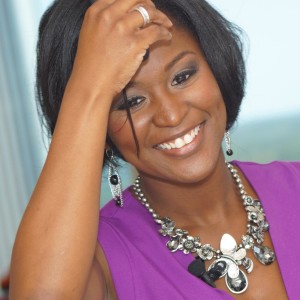 © 2015 by DeKesha C. Williams.  All Rights Reserved. DeKesha C. Williams, MBA, Business Strategist and Leadership Development Trainer, is the founder of the VizionsEnterprises.com, The LaunchandLearn Radio Show and American Express Open Forum Business Advisor, focuses on the growth of small businesses. We help small business owners who struggle with generating leads and prospects to create an automated profit producing machines so that they can make more money with less effort. Join us for the FREE Webinar series #ProfitPlan15 which is for business owners who want to create an automated profit producing machine.  Register here.