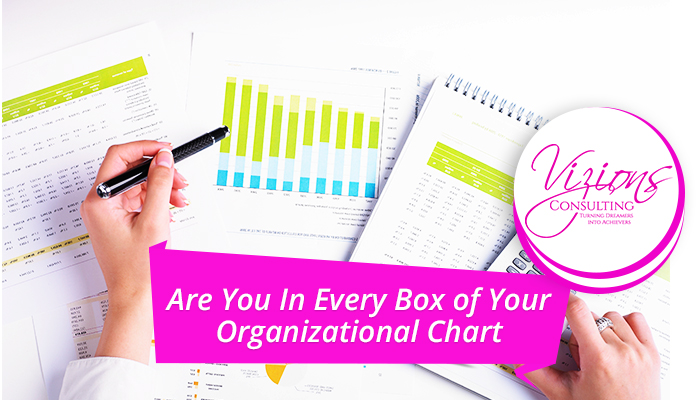 When you are building a business, it's expected for you to operate 100% in your business. This is your vision, and you are required to bring it into reality.  However, at some point during your growth phase, you're expected to release some of your daily activities. How do you plan to focus on building a business if you're always working IN the business?  That's an honest question that I ask quite frequently.  I've heard every excuse in the book as to why hiring is so difficult.  If you plan it out, then it makes the transition much smoother.
Be sure read the Outsourcing Strategies For The Entrepreneurial Challenged article to understand the process before outsourcing.
Get Out Of Your Own Way – Often we are so busy blocking our own blessings and refuse to get out of our own way.  This is why you find yourself stuck in every box of the organization chart.
In the startup phase of your business, there is TIME dedicated to the ultimate vision that was gifted to you.
You invest hours to the different facets of the business that you desire one day to become a reality.
You spend months of developing a process on how to structure and manage your business.
Mindless hours and days invested to the marketing strategies necessary to draw the attention of your potential clients.
Once you've developed the process, then it's time for you to turn that responsibility over to a virtual assistant or another employee.
Release & Delegate –  Releasing is the next biggest struggle that I hear business owners complain about.  I agree that this can be a very hard task because no one can do it just the way you do it, right?  Wrong.  In my 20 years of management, my training ALWAYS consisted of showing them the EXACT behavior that I wanted them to display in any given area of responsibility.  It was my job to demonstrate what I expected to see hence a process. You can't hire someone and not reveal your exact process on how you get things done.  It then becomes your role to manage the process.
Slow Down To Speed Up –  The last topic that I'll share is taking the time to train your staff.  "You have to slow down to speed up." DeKesha C. Williams, MBA  You can't expect to take massive action and progress if you don't stop and train your staff.  The key is to write down the steps or record a training video so that you do not repeat the process EVERY time you hire.  Have you started a new job and had to watch training videos for 4 weeks?  Or you started a new position, and you went through training for 4 weeks before that allowed you to take calls on your own. It's the exact some process, you're running a business so put your big girl panties on and roll with it!
Building a business isn't as easy as baking a pie.  Honestly, I'm not the best baker anyway. LOL.  But if you stop and invest time into building your foundation then the growing pains won't hurt as much. When you build, do it right the first time, and you won't find yourself wasting money because you're repeating the same mistake every quarter.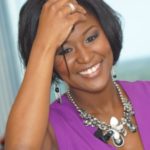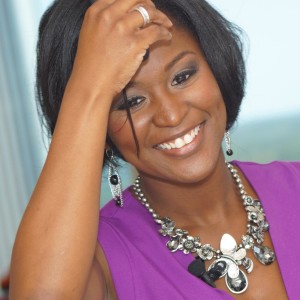 © 2017 by DeKesha C. Williams. All Rights Reserved. DeKesha C. Williams, MBA, Virtual COO and Business Strategist, is the founder of the Vizions Consulting, The LaunchandLearn Radio Show and American Express Open Forum Business Advisor, focuses on the growth of small businesses. We help small business owners who struggle with generating leads and prospects to create an automated profit producing machines so that they can make more money with less effort. Using this checklist allowed me stop free-styling or shooting from the hip on my webinar and actually provide organized content that my audience could consume. Click here for your FREE copy http://ow.ly/J3Ij30alvif