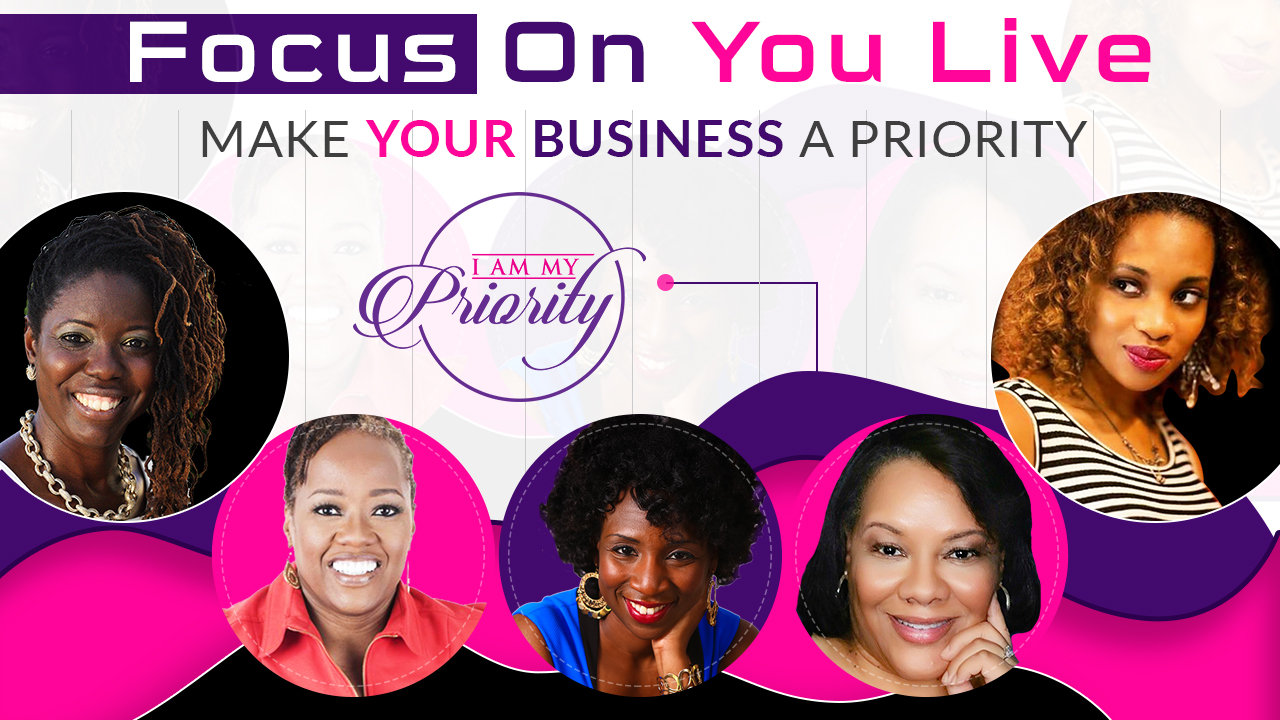 Are struggling with digital marketing strategies so that you can rise above the noise?
Have you ever wanted to run Facebook Ads In Your Business?
If you could hang out with other CEOs to get strategies mentioned above to implement in your business so that you can get back your time, would you attend in person? Then meet me in Richmond, VA on December 9, 2017, to the Focus On You Live Session at www.IAmMyPriorityLive.com
I Am My Priority is holding it's first live event to help bring like-minded CEOs together to help them learn about strategies that will allow them to get back their time. As a CEO, we find ourselves actually becoming the Chief Of Everything. We are more like employees of our own company and not really in the role of the visionary leader.
When you are building a business, it's expected for you to operate 100% in your business. This is your vision, and you are required to bring it into reality. However, at some point during your growth phase, you're expected to release some of your daily activities. How do you plan to focus on building a business if you're always working IN the business? That's an honest question that I ask quite frequently. I've heard every excuse in the book as to why hiring is so difficult. If you plan it out, then it makes the transition much smoother.
I've brought together some of my closest colleagues who will share with you how to implement strategies from digital marketing to social media that will allow you to work on your business and now in your business. Register at www.IAmMyPriorityLive.com
Vanessa Collins – Certified Digital Marketer
Turiya Hodge – Social Media Strategist
Demetra Moore – Personal Growth Coach
Dr. Nekeshia Doctor – Communication Catalyst
Christal Carter – Project Management Expert
Lyric Hawkins – Branding Rockstar
What you will learn:
* How digital marketing has helped increase profits and position YOU as the expert in your industry.
* How Facebook Ads can automate lead generation tools and allow you to focus on visionary goals.
* How To Build Your Team and Become a Lifestyle Entrepreneur
* Develop a 2018 CEO Blueprint that allows you to own your roles as CEO by implementing a well-designed business roadmap.
Register at www.IAmMyPriorityLive.com and I'll see you Dec 9th.