What position do you consider yourself? Would you call yourself a CEO or an employee? You can only tell what title you by the activities you engage in on a daily basis. Here are additional ways to determine if you're owning your role as CEO:
Finances
Can you provide the financial statements? Do you know your numbers? If you're not good at numbers then I recommend an accountant. Having a finance team keeps in control of the numbers in your firm. Financial reports help you identify loopholes and where you should focus in business.
Support Staff
Are you replying to all your emails, creating your business cards, launching blogs or building websites? Well, you're not embracing your role as a CEO.  I get up in the morning and delegate activities to my support staff and spend more time in my "Zone of Genius." This way I can focus on going utilizing marketing strategies and training my team like I do every "Training" Thursday.
Marketing Strategy
A CEO has a team to help market the business. I am a very strategic person. We have a specific content marketing strategy that we utilize in the company.  I'm not able to implement this strategy without the help of several team members.
Sales Team        
I have learned that the quickest way to build revenue is to build a team and spend time in your zone. When you get in the process of busy work that is not profitable it affects your revenue.  You should find yourself delegating busy work and having more sales conversations unless you have a sales team. 🙂
Is your name in every single box of the organizational chart?  Well, I prefer that someone else's name are in multiple boxes for you to embrace the role of a CEO.
I've had people say well I'm not sure when to outsource.  Read this article here.
I truly believe in teaching what I implement in my company and for clients'.   The most exciting experience was taking a $300k company to $750k in less than 12 months because we were able to build a team. You can start by building a team for less than $600 per month.  If you're wondering what areas to outsource, take a look at the 10 Key Areas to Outsource In My Business by click bit.ly/Outsourcing2017.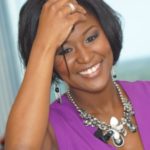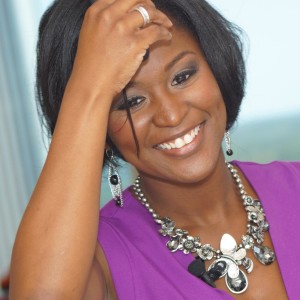 © 2017 by DeKesha C. Williams.  All Rights Reserved. DeKesha C. Williams, MBA, Virtual COO and Business Strategist, is the founder of the 
Vizions Consulting
, The LaunchandLearn Radio Show and 
American Express Open Forum 
Business Advisor, focuses on the growth of small businesses. We help small business owners who struggle with generating leads and prospects to create an automated profit producing machines so that they can make more money with less effort. Find out the 10 Key Areas To Outsource In Your Business by grabbing your FREE copy 
http://bit.ly/Outsourcing2017