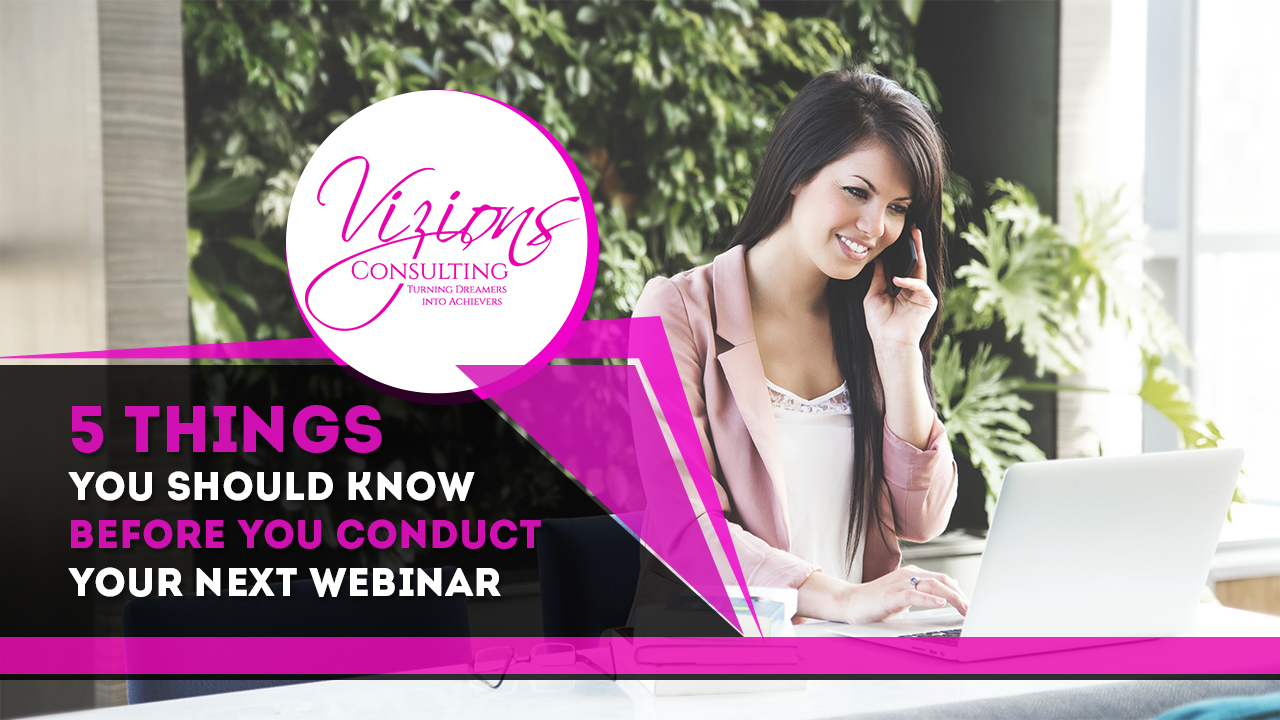 Ok, I get it!  Webinars, cameras, and lights can be very intimidating if this is not something that you're doing on a regular basis.  But when you have a plan or step by step process to utilize, it helps to eliminate some of the frustration.  LOL, I remember the first few webinars that I've done over the past five years and didn't know whether to stand up or sit down.  WTH! But these are the things that we focus on instead of focusing on the content that you're providing.
So I've decided to share the 5 Key Steps To Help You You Should Know Before Your Next Webinar below:

1. The Topic That You Choose Solves a Problem for your audience – Don't just randomly select a title just because you see everyone else doing a broadcast.  Be strategic in the message that you share and information you're providing.
2. Be sure to have a registration page – Because webinars are the 2nd most effective method to generate leads; however you to collect their information.  Be sure to collect name, email and phone number when conducting webinars.  We recently ran into a problem in which we couldn't make follow-up calls because we didn't have the telephone number.
3. Schedule your broadcast for 90 minutes – Anything longer than a 90 min webinar is going to kill the participants.
4. Offer a product or service –  People always say "why am I not making money, DeKesha?"  Well, the true answer is because you're not selling anything, my dear.  Develop products that people WANT and may not necessarily know that they need
5. Use the webinar checklist – Step by step process on how to host your first 60-minute webinar.   I promise that this will help you eliminate some of the fear that comes along with hosting your first webinar.
Now, I know this will not solve all of your problems, and you're still going to have additional questions.  So join the Profit Producers group at www.ProfitProducerMovement.com, and I'm there every day for questions.
Be sure to grab the checklist here http://bit.ly/2vVxIwn if you're planning on doing a webinar within the next 90 days.  Matter of fact, invite me when you start to promote.  Looking forward to connecting.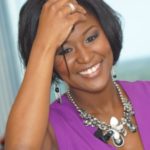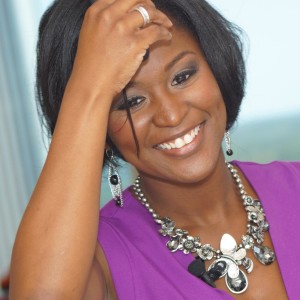 © 2017 by DeKesha C. Williams. All Rights Reserved. DeKesha C. Williams, MBA, Virtual COO and Business Strategist, is the founder of the Vizions Consulting, The LaunchandLearn Radio Show and American Express Open Forum Business Advisor, focuses on the growth of small businesses. We help small business owners who struggle with generating leads and prospects to create an automated profit producing machines so that they can make more money with less effort. Using this checklist allowed me stop free-styling or shooting from the hip on my webinar and actually provide organized content that my audience could consume. Click here for your FREE copy http://bit.ly/2vVxIwn