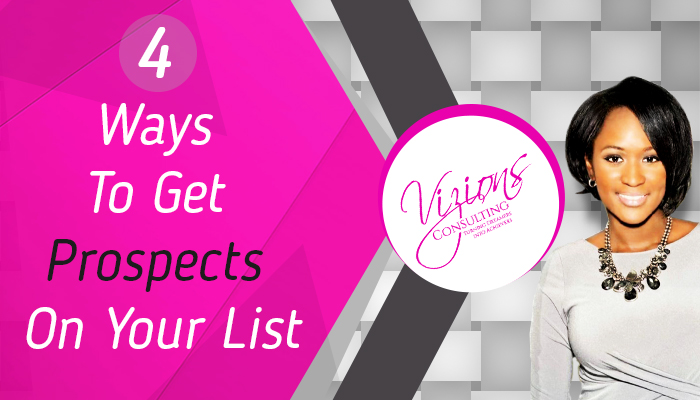 4 Ways to Get Prospects on Your List
In line with the first pillar of building a business (which is getting prospects), it is important to develop a quality list which will go a long way towards increasing customer outreach and generate more leads for your business. Your list can include important information about your prospects such as their names, phone numbers and email addresses.
This article will share with you 4 ways of getting prospects on your list.
1. Offer a Free Gift
Offering a free gift is a great way to provide an incentive for your prospects to subscribe to your list. These gifts are sometimes referred to as "lead magnets" or "freemium" due to how effective they are at building a high-quality list. Your gift has to be juicy enough to entice your prospects into providing you with their information.
One way of achieving this is to identify people's pain points and speak to a problem that your prospects are facing. If your gift solves a problem or addresses an issue of concern, your prospects will see the value in it and will willingly subscribe to your list.
2. Blogging/Vlogging
Blogging and Vlogging (posting videos on your blog) are both great ways of producing relevant and helpful content that your prospects can subscribe to. Having a vibrant blog will generate traffic and have your subscribers itching for new content.
In order to entice your prospects to get on your list via your blog, you can offer free lead magnets along with the content that you post. These lead magnets can include attractive phrases such as the name of this article "4 ways to get prospects on your list."
3. Podcast/Radio Show
A podcast or radio show is a great way to connect with your prospects on a consistent basis. You should take steps to get on a platform that allows you to be in front of your audience regularly in order to develop strong relationships with them.
Current technology makes it convenient to reach out to your audience via live streams (such as Facebook live, YouTube and Periscope), among other social media platforms.
4. Host a Weekly Webinar
A webinar is the 2nd most effective method of building your list. This is because webinars provide a private platform upon which you can sell your products. In fact, it is the perfect avenue where you can begin to monetize your platform and start making sales.
In order for your webinar to be effective, it should be appropriately focused and targeted, and designed to address specific topics of relevance to your prospects.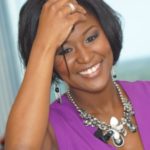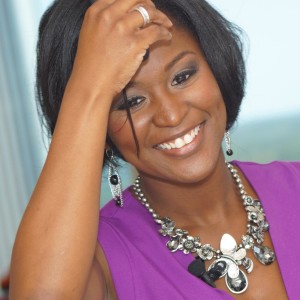 © 2017 by DeKesha C. Williams. All Rights Reserved. DeKesha C. Williams, MBA, Virtual COO and Business Strategist, is the founder of the Vizions Consulting, The LaunchandLearn Radio Show and American Express Open Forum Business Advisor, focuses on the growth of small businesses. We help small business owners who struggle with generating leads and prospects to create an automated profit producing machines so that they can make more money with less effort. Using this checklist allowed me stop freestyling or shooting from the hip on my webinar and actually provide organized content that my audience could consume. Click here for your FREE copy http://ow.ly/J3Ij30alvif