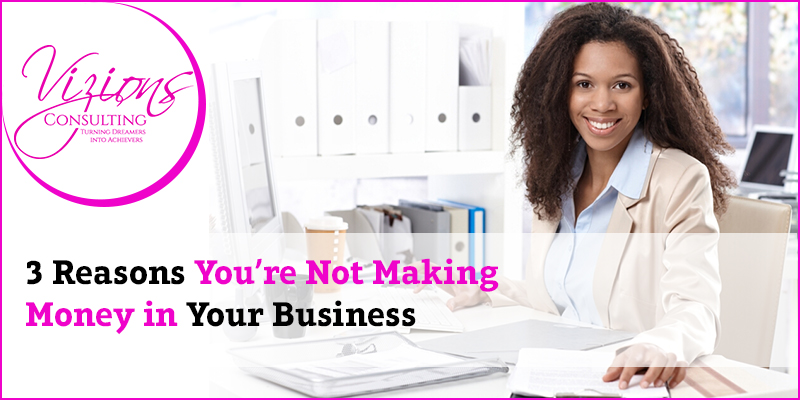 3 Reasons You're Not Making Money in Your Business…
I can remember my first speaking gig and the level of excitement at the thought of finally getting the opportunity to be on stage. As an entrepreneur, they always say that the fastest way to grow your list is to speak. So I set out on a mission to SPEAK.
Here is what I didn't take into consideration and that speaking for FREE doesn't pay my mortgage.  Those of you reading this probably feel the same way; you feel that your company is not paying your bills and neither are prospects.  You can't seem to get people to show up at your events, or you can't get them to log on for your webinar.
So what's the problem?
The first issue is your messaging is not clear, and it doesn't resonate with your audience. You're not tapping into the problem of your audience, and you're still playing on the surface. My grandma would say "Stop tap dancing around the problem." You need to dive deeper into the real issues of your prospects. What's their true problem and how does it align with the solution that you provide in your business?
The second issue is the lack of preparation for your call to action. You've done all the work to get them on a call, and you've poured your heart out for 45 minutes to an hour. You get to the end of this call, and you say 1 of 2 things:
1.  Thanks for joining us today and be sure to visit my website at www.ididngetpaidtoday.com or
2.  I truly enjoyed speaking with you today, and I'd love to schedule a FREE session with you by visiting www.ididntgetpaidtoday.com.
Now I know you're probably laughing but you know it's the truth. You know that you get to the end of the call and freeze. I've done it several times however when I learned that my solution provides results for my clients, that changed my perspective. You have to come the realization that people need the products and services that you provide.  You have to truly feel confident that if they don't get the solution to their problem, then they will sink fast.  Therefore, when I get to the end of the presentation I present the solutions that I have for their problem and yes it comes with a fee.
It's how we get paid because I ASKED for the sale.
Which brings me to my last point, business owners who are not asking for the sale because they have nothing to sale. Meaning that you haven't developed products in your business and people buy products. My mentor/friend always drilled into my head that "You have to turn problems into products." It was the moment I created my first product that I made $500 in less than one hour.   Some may say that $500 is nothing but if I worked for one hour every day for five days and sold $500 each time that would be equivalent to $130,000/year.  $500 in less than one hour doesn't look so bad, does it?
So stop selling yourself short and take some time to #FocusOnYou and your business to develop products so that you can begin to see profits in your business. It's time for you make a shift and it's not too late.  Take one step at a time, and you'll start receiving notifications of payments received.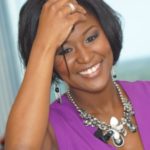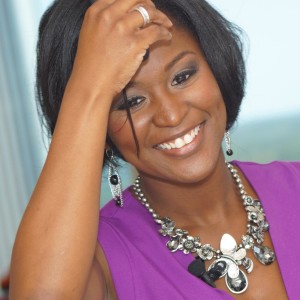 © 2017 by DeKesha C. Williams.  All Rights Reserved. DeKesha C. Williams, MBA, Virtual COO and Business Strategist, is the founder of the Vizions Consulting, The Launch and Learn Radio Show and American Express Open Forum Business Advisor, focuses on the growth of small businesses. We help small business owners who struggle with generating leads and prospects to create an automated profit producing machines so that they can make more money with less effort. Join us for the 21 Day Revenue Challenge to eliminate the leaks in your profit buckets and stop leaving revenue on the table.  Register here.